The Best and Worst Times To Complete Your Homework
In academics life, the hardest milestone is to completing home works timely as homework submission contains marks. Timely submission will provide a proper mark in the final grade sheet. If you want to be a successful academic scholar, then homework will be your priority after completion of your schoolwork. In spite of this, most of the students cannot provide proper attention in this genre. For the completion of homework, the best timing is the early morning period. If you can make a practice of doing your homework in a particular time, that will enhance your attention power also. In your homework system, you have to be systematic enough where you can make prudent time management. But, irrespective of your daily routines, homework can lead you towards the worst period when you may be punished or failed due to not having sufficient marks from homework sections or failures in submitting home works. Now we can discuss here some best and worst times to complete your homework properly.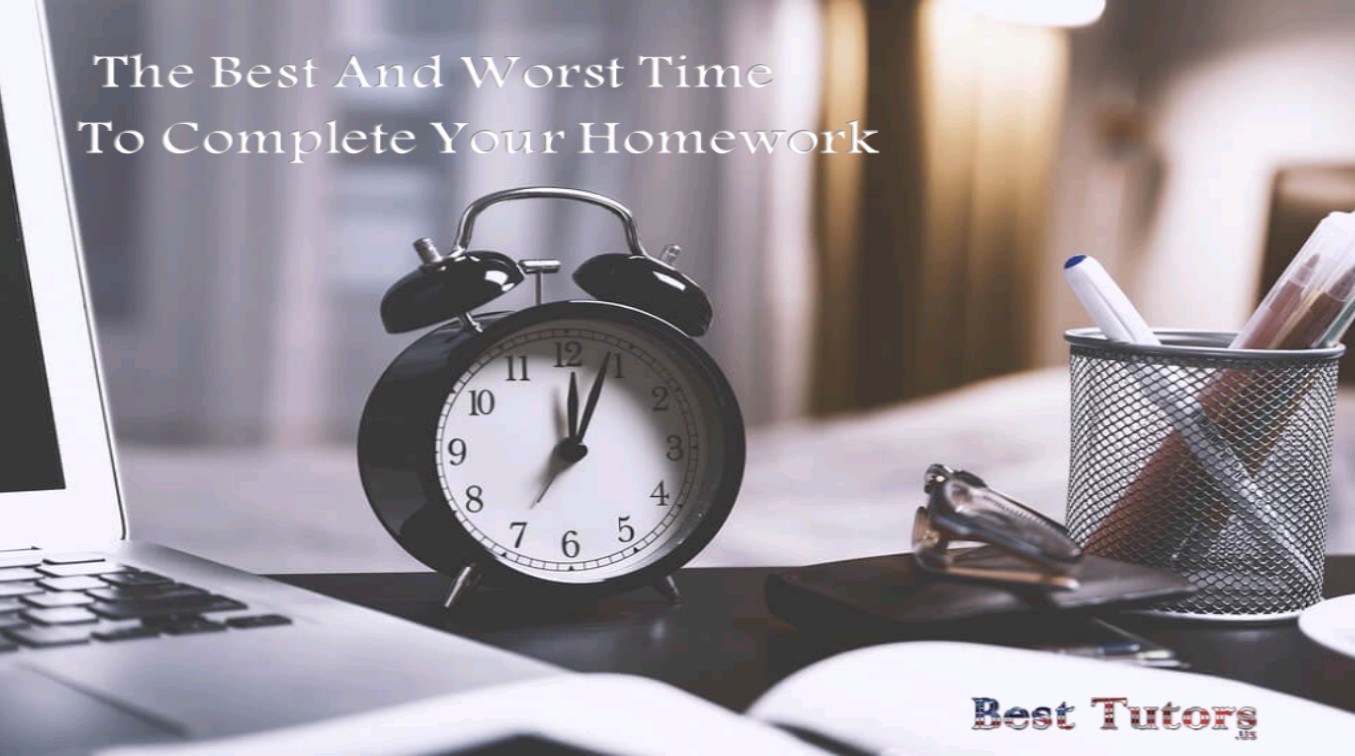 Best Times For Doing Home Works:
In most of the cases, both of the children and parents become busy in the morning for getting up from sleep, dressing up, completing breakfast and then rushing to school and workplaces respectively. In this way, many parents have the query to learn about the best times for completion of children's homework. In this aspect, the most efficient trick is to inspire your child to complete it in the evening. In this way, the student will get sufficient rest in the afternoon and get sufficient time for outdoor games and others. After completion of home works, students will be free from daily exhaustion. In this period, individual students can learn according to their desires through reading newspapers, making some time with social media networking and many others.
Worst Times For Doing Homework:
Worst times are coming with home works when students waste a lot of time in procrastination. In this period, they waste a lot of time initially and then sit with an exhausted mind as well as the brain. It is the worst time because, in this period, you cannot make proper attention to your homework. As a result, there is a high scope for occurring mistakes in homework. In this way, students are advised to not sit with their homework late at night. In this period, working parents can not provide proper timing for guiding their children. As a result, if you feel you require some elderly help you have nothing to do. From all of this aspect, late night is the worst timing for doing home works.
Above all, if you feel you have issues with completing your home works timely, please feel free to contact Besttutors.us. We have systems to solve your home works timely. We have a galaxy of Subject matter experts. We provide online assignment help services through writing thesis, case studies, essays, reports, dissertations, and all other kinds of home works and assignments for millions of students. Our nerds have academic expertise in different genres like business management, psychology, sociology, biology, social sciences, humanities, and many others. Plagiarism is not an issue as we provide the anti-plagiarism report with home works also. Punctuality is our crown as millions of students, academicians, and Ph.D. scholars have been depending on us from a long ago.
Don't get frustrated with study with the stress of homework and assignments. We are here to readily serve your needs.
Just give us a call and give yourself a relaxing sit back! We are here to help you every day at all your needs.